The Salt of Life... The Müpa subscription series of the Pannon Philharmonic available for purchase
We warmly recommend our Budapest-based subscription series of our 2021/2022 Season.
DEAR SUBSCRIPTION HOLDERS,
Unfortunately, in the previous season, we were forced to cancel 4 concerts of our 5-concert subscription series. We wish to express our gratitude to those subscription holders who supported our orchestra with the pro-rata subscription price of the cancelled concerts. Upon the subscription renewal, all those who did not request a part or the total of this sum are entitled to a 10% discount/per concert. Renew your subscription with a 10%-40% discount and enjoy the love and joy of the Pannon Philharmonic over our reunion with our audience. The Extra discount is valid for the subscription price reduced by the 1000 HUF renewal discount.
subscription renewal until 10 september 2021
Renewal is possible by bank transfer, bank payment, on with cash in person, or with a bank and a SZÉP (Széchenyi Recreation) Card. Please, indicate your renewal request in an email to tatrai.blanka@pfz.hu. You will be notified of all necessary details.
YOU ARE KINDLY EXPECTED IN THE GLASS HALL OF MÜPA ON 1 JULY 2021, FROM 3 pm TO 7.30 pm.
Without The Extra discount, you can renew your subscription not only by bank transfer and in person but also online with the help of a bank card on our website www.pfz.hu. How much do you need to pay upon renewal with the Early Bird discount in the various categories?
SUBSCRIPTION PURCHASE FOR NEW SUBSCRIPTION HOLDERS UNTIL 24 SEPTEMBER 2021 AT WWW.JEGYMESTER.HU AND IN MÜPA'S TICKET OFFICE
Subscription prices: VIP: 22.900 HUF » Price category I: 19.900 HUF» Price category II: 15.900 HUF» Price Category III: 10.900 HUF
The Salt of Life
In recent months, we have been sipping life similar to a saltless soup. Fear, bad mood and distance from others have taken their toll on us. In our lives reduced to a series of daily chores, and we had to admit with disillusion that it was by no means the real thing. We slowly got tired of it all and desperately and impatiently demand that life goes back to normal. It is not easy to get going again, but perhaps we can recall the folktale's king eagerly tasting his first sip of finally salted soup. It's a nearly physical sensation: we feel how the familiar and delicious sip waters our mouth, and the pleasure spreads to our minds, hearts and souls, and we know that's it! The king had to concede that his daughter was absolutely right.
Live music is a hint of salt in our lives. Our secret storage will wake us to new life while we are chilling in the concert hall. Music affects our emotions with elemental force, it allows us to relive through hard times and let them go, and it also allows us to take the best things home with us. It awakens hope, joy and brings forth peace. Now, it is crucial to recognise and acknowledge the significance of the arts in our lives, to let music reveal the most beautiful in us, strengthen us and recharge our batteries.
It is no coincidence that musicians and music lovers have taken the same path. It is music that fills us with harmonious order. As members of the Pannon Philharmonic's community, we mean more to each other than the individual ingredients of a richly seasoned but otherwise saltless dish. It is with the help of music that we are able to heal our wounds and the make the marks left by COVID fade away. Similarly to salt purified to crystal thanks to nature, the centuries-long past of classical music and our orchestra carry a power that goes beyond our daily struggles and challenges.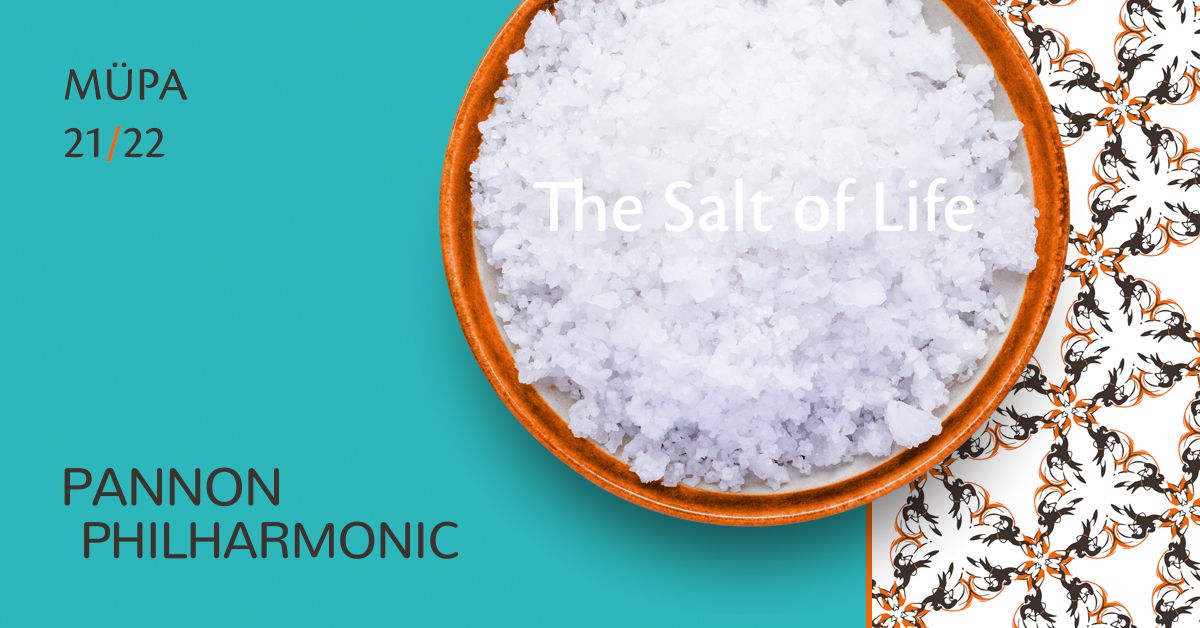 YOU ARE WARMLY WELCOME AT OUR TABLE OF PLENTY IN ITS PHYSICAL REALITY TO TASTE THE RICHNESS OF CONCERT FLAVOURS. WITH THE HELP OF MUSIC, WE CAN ALL REGAIN THE QUALITY OF LIFE WE LONG FOR.
MÜPA BUDAPEST - PANNON philharmonic
Concerts of the subscription series:
Peer Gynt's Secret
Friday, 24 September 2021, 7.30 pm
Saint-Saëns: Cello Concerto No. 1
Fauré, Gabriel (sorrend): Elégie
Edvard Grieg: Peer Gynt Suite No. 2 , Op. 55
Edvard Grieg: Peer Gynt Suite No. 1, Op. 46
Daniel Müller-Schott – violoncello
Conductor: Gilbert Varga
Beyond 200
Friday, 10 December 2021, 7.30 pm
Pannon Philharmonic Jubilee Concert
Georg Lickl: Sonata for Four Hands in C major - Allegro rondo (scoring by András Vass)
Johannes Brahms: Piano Concerto No. 1 in D minor
Mussorgsky-Ravel: Pictures at an Exhibition
Nelson Goerner - piano
Conductor: Gilbert Varga
The Red Violin
Friday, 28 January 2022, 7.30 pm
Leonard Bernstein: Candide - overture
John Corigliano: "The Red Violin" Violin Concerto
Ernő Dohnányi: Symphony No. 2, Op. 40
Elina Vähälä – violin
Conductor: Tibor Bogányi
With heart and soul
Friday, 25 March 2022, 7.30 pm
Johannes Brahms: Piano Concerto No. 2 in B-flat major
Giuseppe Martucci: Nocturne in G-flat major, Op. 70. No. 1.
Béla Bartók: The Miraculous Mandarine Suite
József Balog – piano
Conductor: Varga Gilbert
Sunshine in Spring
Friday, 6 May 2022, 7.30 pm
Johannes Brahms: Liebeslieder Walzer, Op. 52
Robert Schumann: Piano Concerto in A minor
Robert Schumann: Symphony No. 1 in B-flat major
Clara Schumann: 4 Pièces caractéristiques, Op. 5 - Caprice à la Boléro; Ballet des Revenants
Gergely Bogányi – piano
Conductor: Tibor Bogányi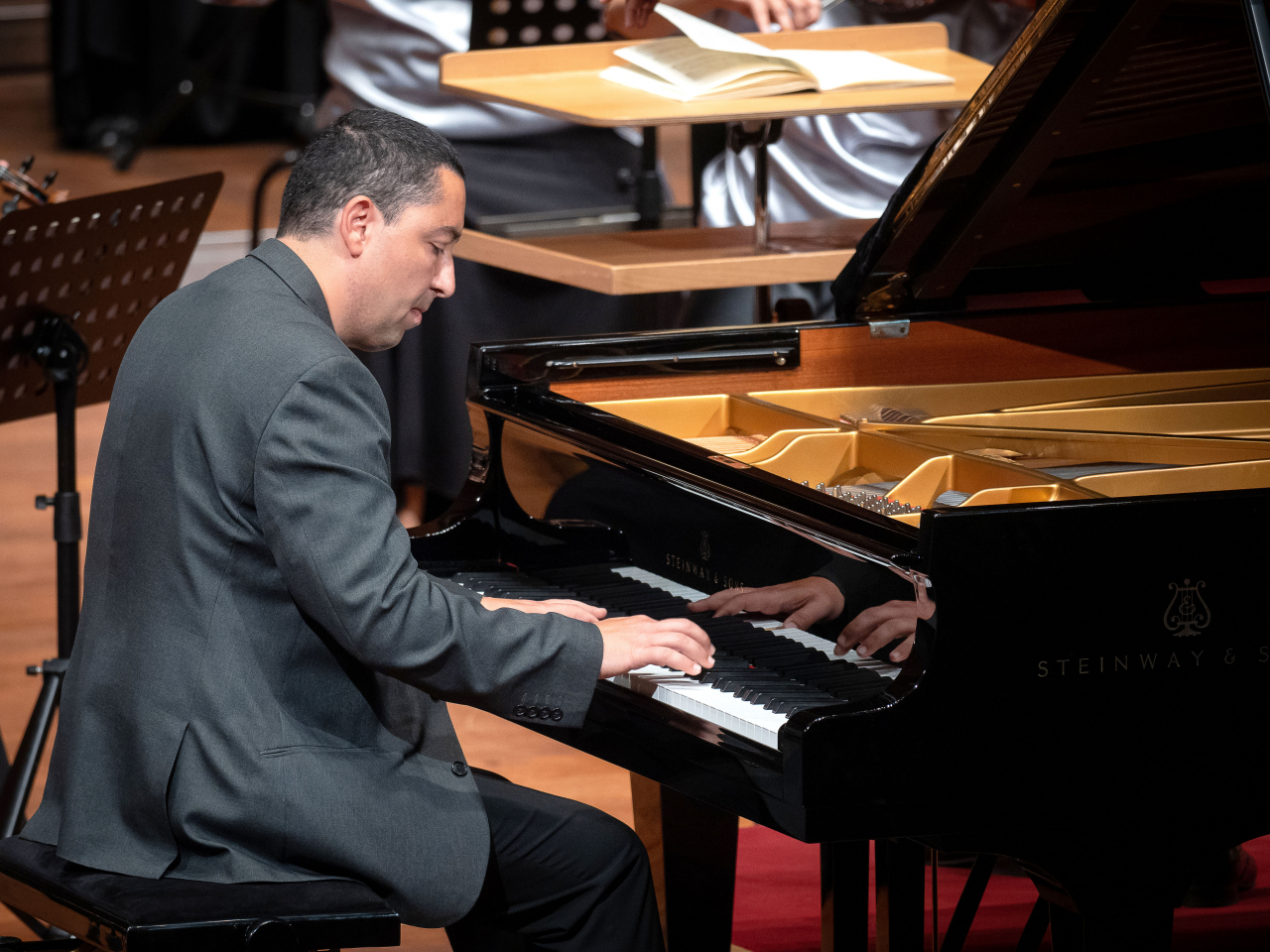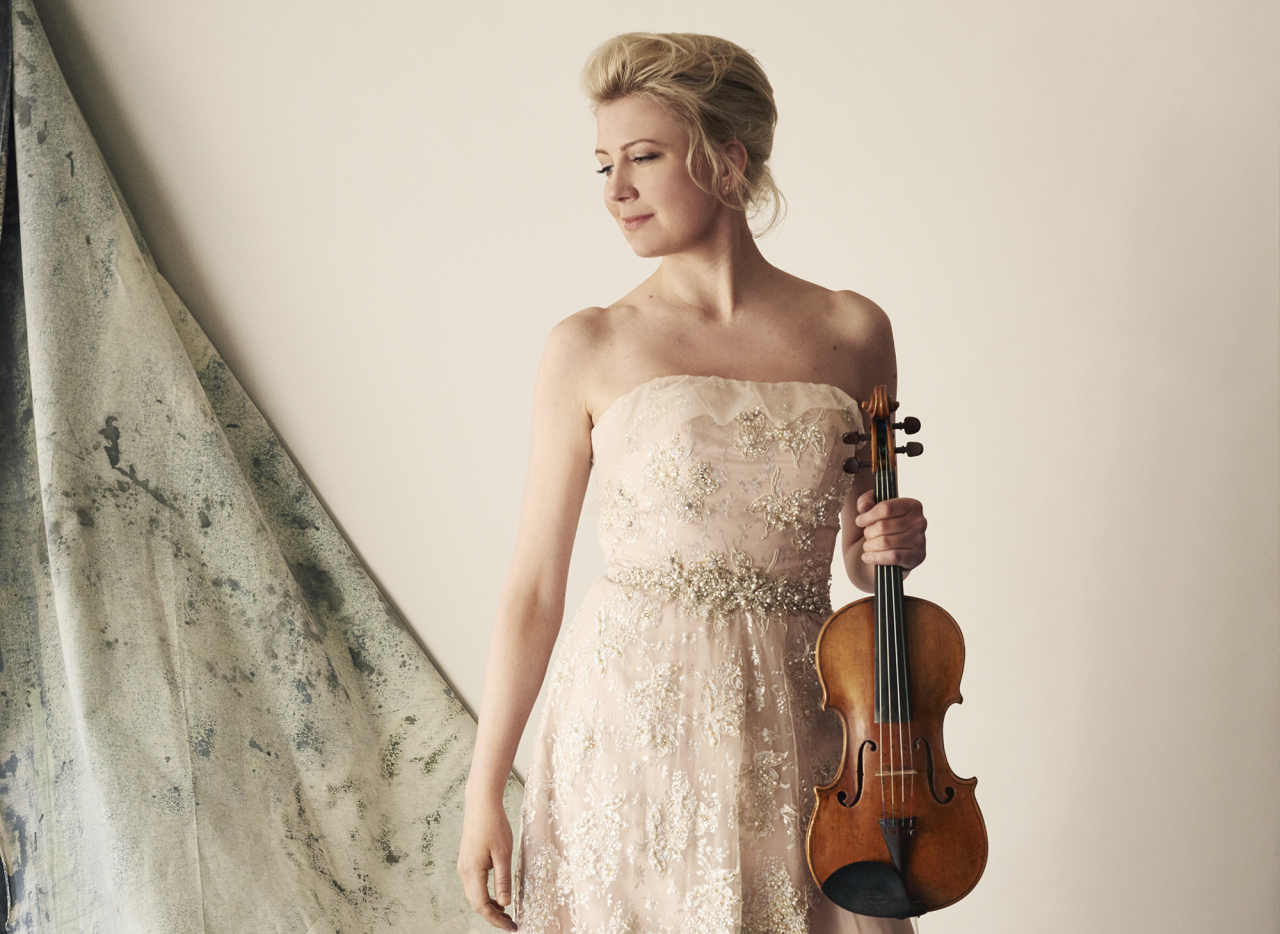 József Balog – piano Elina Vähälä – violin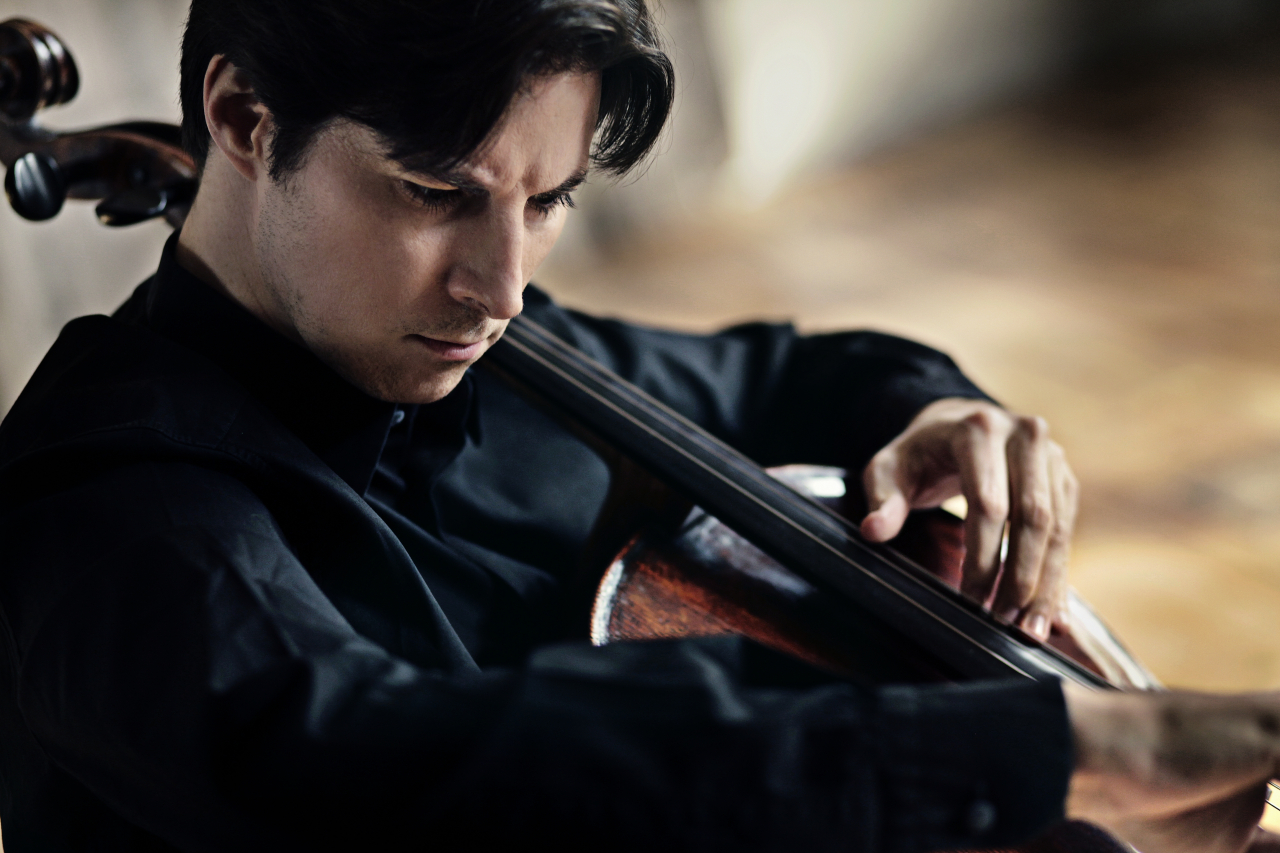 Daniel Müller-Shcott – cello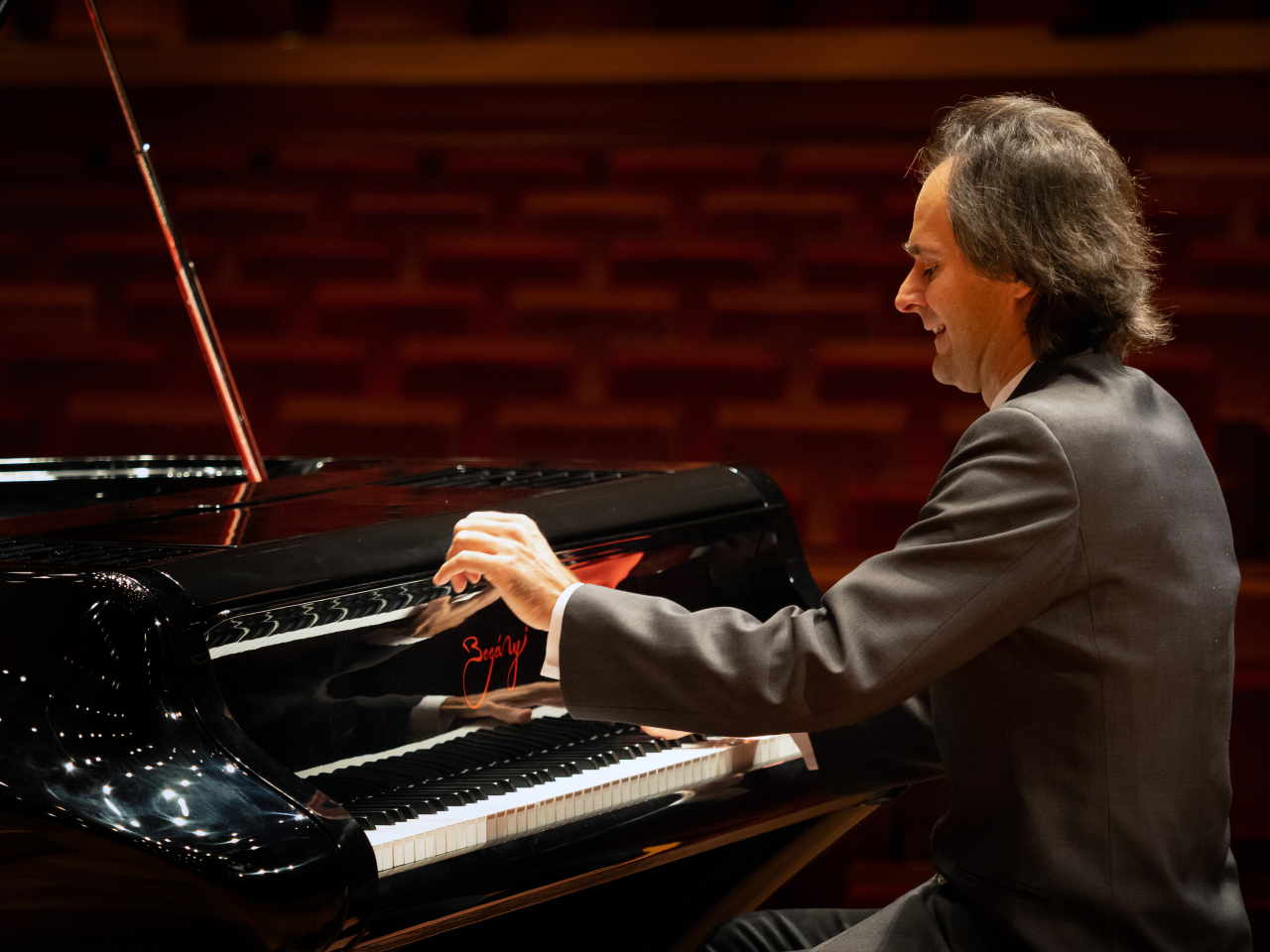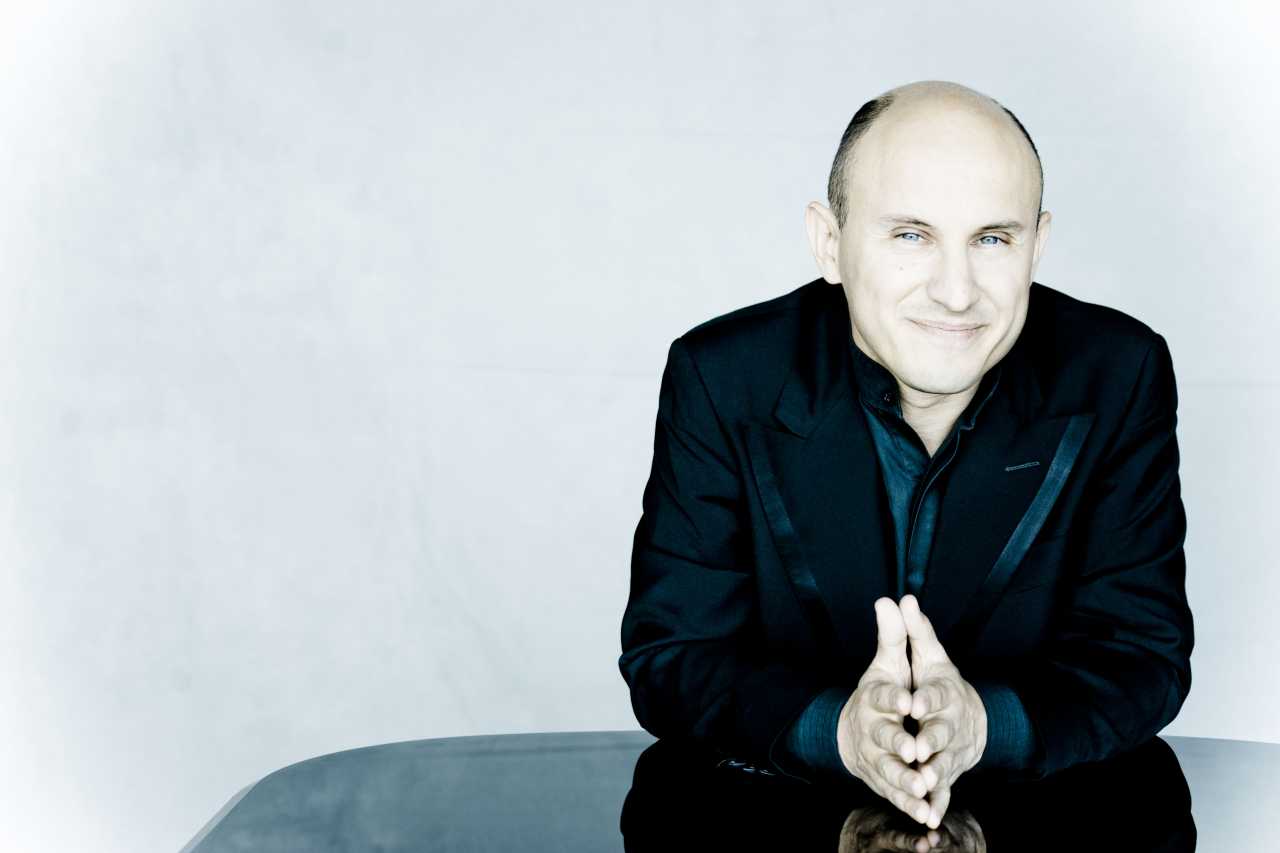 Gergely Bogányi – piano Nelson Goerner – piano
Back
Ticket Office of Kodály Centre
7622 Pécs,
Breuer Marcell sétány 4.

Opening hours:

From Monday to Thursday:
10 AM - 6 PM
Friday:
10 AM - 4 PM
Telephone inquiries can be made via 72 / 500-300 from Monday to Thursday from 10 AM to 6 PM or on Fridays from 10 AM to 4 PM.
The Headquarters and Rehearsal Room of the Pannon Philharmonic
7622 Pécs,
Breuer Marcell sétány 4.
Public relations
Ms. Blanka Tatrai
sales representative
tatrai.blanka@pfz.hu
Press relations
Ms. Csilla Szabó
communication manager
press@pfz.hu
Tel.: +36 30 222 7992