Gold Standard 2019/2020 - Müpa Budapest
Pannon Series
Five valuable Friday nights
The next concerts of the series:
Nincs már több fellépés ebben a koncertben!
Five valuable Friday nights
We await our season pass holders for five Friday nights at Müpa. The exclusivity of the ensemble's Budapest-based concert series lies in the orchestra's fine-tuned music selection. The Budapest series is made up of recitals which provide opportunities for artistic expression and artistic challenge for both its principal conductors and its musicians. The concert program will see new and rarely played pieces smuggled into the repertoire, where each of the solo works requires cultural open-mindedness and dialogue from the performers, in addition to virtuosity and instrumental expertise. We will hear pieces played for the first time by Mayu Kishima and Barnabás Kelemen, baritone Ludwig Mittelhammer and pianist Peter Frankl will take the stage with the orchestra at the invitation of Gilbert Varga, and the PFZ musician's horn quartet will perform a memorable concert under the musical direction of Tibor Bogányi and Szabolcs Zempléni.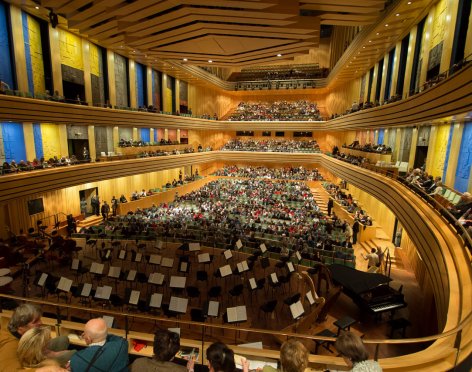 Subscription renewal in Pécs (Kodály Centre) from 10 June to 20 August, 2020
Purchase of new subscriptions (Müpa, Kodály Centre) from 10 June, 2020
---